News
No Results Found
The page you requested could not be found. Try refining your search, or use the navigation above to locate the post.
MoveGreen is lucky to have some of the most qualified and experienced young professionals in the Kyrgyz Republic. MoveGreen provides quality consulting services to local and international organisations and groups at competitive rates.
MoveGreen is experienced in providing trainings and workshops all around the Kyrgyz Republic. We specialise in environmental education and media communication for professionals, university students, and school pupils (all ages).
MoveGreen organises study tours for university groups. The aim of our study tours is to provide participants with focused learning (theory and practice), connection with local culture and communities, partnerships with local students, and a positive and rich experience in the Kyrgyz Republic.
MoveGreen has a volunteer and professional arm: professional activities support, focus, and educate volunteer activities. Professional activities focus on disaster risk reduction, air pollution and environmental education. Volunteer activities focus on creating environmental education programs in schools and universities, organising practical actions, such as tree-planting and rubbish cleaning in national parks, and raising awareness about environmental problems through the media. MoveGreen is also beginning to work in a new sphere: citizen environmental monitoring.
Projects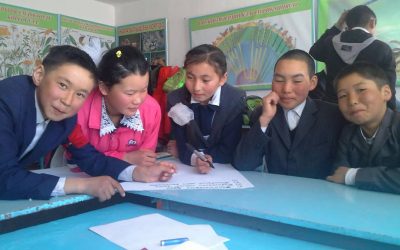 MoveGreen created education modules for school children about disaster risk and conducted lessons in 15 schools in rural villages in the Naryn region, in central Kyrgyzstan in February 2016… brrrrr! Our two brave trainers showed videos of disasters and helped children...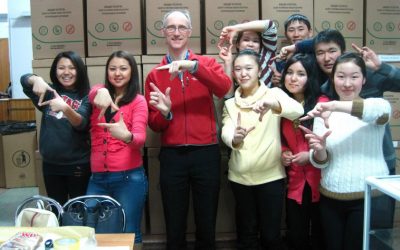 MoveGreen began Bishkek's first school recycling programme with 15 schools and 2 universities in Bishkek. Partnering with a paper recycling company, Aiadana+, MoveGreen made presentations about climate change, recycling, and the life of rubbish. Schools received...
Support us
A donation for youth environmental movement is an investment in the better future. Support us to build Green Kyrgyzstan!
Donate
Our Partners